Sixth Form Life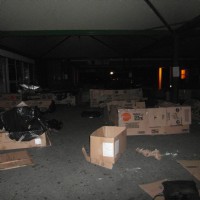 A day in the life of a Sixth Former...
By Alima Nadeem

Another World...
A day in the Stuart Bathurst High School ("SB") sixth form is a day filled with industrious bliss! Nothing like the GCSE years no, - The A-Level years are the intense preeminent years...
Our days usually have free periods; in fact so many that we've actually forgotten what it felt like to have five hours of lessons in a day! Most of you are probably under the illusion these are all for chilling, and partly it's great to be able to unwind during a monster day but, it's not all solitaires that goes in the sixth form block! We do actually take to the library to do some quiet studying or even homework we have due in the next day.
Speaking of studying, one of the things us sixth formers look forward to all year are our grades! Yes, those dreaded A-Level grades, just like the GCSE students we wait all summer for them, only this time they determine university places...
One of the most flabbergasting things about sixth form is the small yet generous community we have here at SB. In every classroom is the presence of a STUPEFYING teacher that treats us all like sophisticated adults, and this makes it so much easier and comfortable talking to the teacher especially as everyone is in a warm and pleasant atmosphere!
Oh and lunch times! You can make the long and gruesome journey of all 200 yards to Pizza Hut and indulge in the margherita supreme, and by the time you've journeyed back, you're all set and ready for double history!
Being in sixth form also means being Independent, and that's why we LOVE getting involved with some of the events our school holds, such as the "cake sale" and the Interact Rotary's 'Go Bald' day! It just means we can exercise responsibility and take pride in our schools happenings. J
The highlights of the year for me as a sixth former have definitely been more than one thing! With sleeping outside in cardboard boxes for the 'Big Sleep', selling books from the library for the whole school 'charity day' (organised by our very own sixth formers), running cake stalls as part as the Interact Rotary team for charity plus a sponsored 'Go Bald' with sixth formers taking part, and even the very last day! Where the whole school engaged in an assembly marking the end of an historic year!
These are just SOME of the wonders of SB sixth form, we really do have an exciting time, and to experience any of this – I guess you need to wait to join it...